TIME RESPONSE Complete Cushion Compact SPF50+/PA+++
Skin Type All Skin Types

Usage time Morning

Functionality BRIGHTENING

Functionality LIFTING

Functionality UV Protection
Color 100 102 202
Quantity / Price15g*2 / HK$790
Keyword Wrinkle, Brightening, Sun Protection, Make UP, Cushion
Product Features Title
Product Features

Detail Open
TIME RESPONSE Complete Cushion Compact SPF50+/PA+++
The highly moisturizing anti-aging cushion compact provides healthy radiance emanating from within skin with strong green tea energy.
■ "AbsoluTea ™" obtained from patented beauty green tea species "Jangwon No. 3™" takes care of skin's moisture and elasticity factors, with green tea flower extract providing skin with bright vitality.
■ The highly nourishing, creamy texture with anti-aging serum derived from 'Water-gel Trap Technology' provides a gentle, comfortably adhering application to the skin.
■ The ingredients of glow coating powder and real diamond powder give skin a high-quality glow as if having had spa care.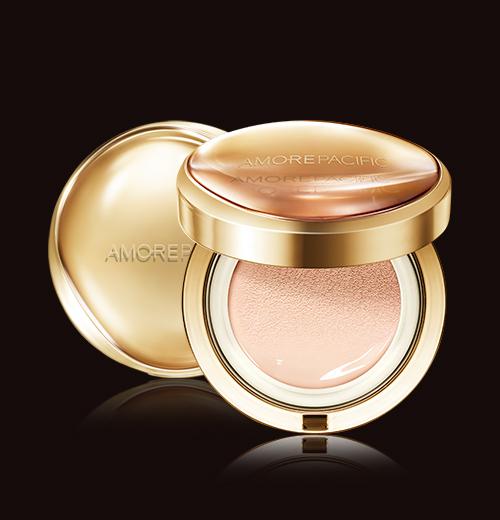 Product Usageandorder Title
Skincare Tips

Detail Open
Skincare Tips
Suggested Dosage
Using a puff, press 2~3 times.
How to Use
① Apply at the foundation stage, after morning skincare routine.
② Apply by pressing the puff into the moistened sponge and patting the puff onto the face.
③ For touch ups, reapply as desired.
Product Recommendation